Bruins Blackhawks Game 3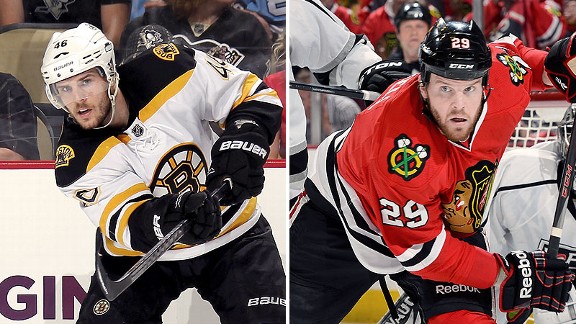 Tonight I hope that the Bruins get the Blackhawks a good ass pounding like they deserve. Patrick Kane and go suck some hockey pucks. This game might go into another long hauled night but we will see. At the end of one period its tied 0-0.
Haven't been following the series to much I do however know that Patrick scored an overtime goal to give Chicago the 1-0 series lead. But the Blackhawks suck.