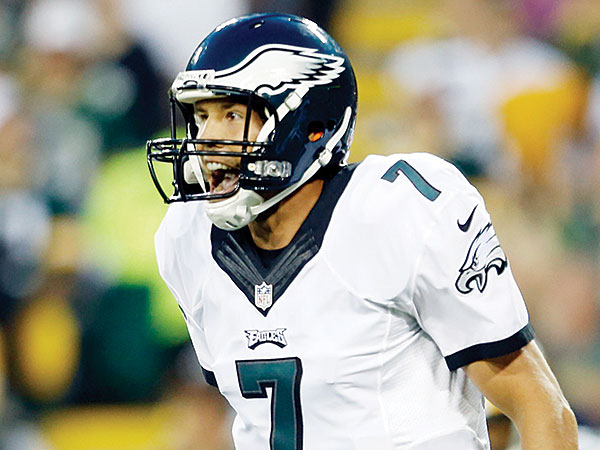 This week in Fantasy Football I have a new QB which I am hoping he can get me some points. Sam Bradford is my QB for the week. He is projected 18.7 points or something like that and I need a solid 25 points from him.
Am I going to get it? Probably not but I can hope. But my decison was Nick Foles or Sam Bradford and Sammy is playing at home against the Saints and the running back I have is CJ Spiller so I should be okay.
Nick Foles play Green Bay in Green Bay, even though Nick Foles was a top 5 pick for week 5. The odds are against him in Green Bay. So I am starting Sam Bradford and hope he can rack up the points.
Because my QB, Tannehill is out on BYE Week! But one thing I do have that I forgot to mention is Spiller is starting for me, after his 19 point game Sunday lets hope he can do it again!